A Ride Around the Estrellas
South East Central Cactus Patch, AZ
September 27, 2009

Firstly, we rode to breakfast (all rides start like this...). We met Linda and David at Bongo's, which is someplace in Chandler. Or Mesa. or Gilbert. Heck I don't know, I just follow The Man. (We went south on the 51, then we went souther on the 10, and then we went left on Ray road. then we went to Mclintock, or thereabouts. Bongos is in the back of a shopping center somewhere around there. The food was good, the decor is tiki surfer meets acid trip. Linda and Dave had a map and a plan. South to some road or another kinda by the raceway and casino, then to Maricopa (don't blink twice), then out some blueline road (paved, the map said) south of the Estrellas and then back north up through Leveen. It worked out mostly like that, except none of the roads were paved going back north, and who trusts a map that's already lied? We did pretty much the plan, but a little further through more pretty country just north of the Estrellas, and then north to home. The ride was excellent. We're putting Linda up front from now on.




Our Fearless Leader and her Fearless Navigator


Middle of the road in the middle of nowhere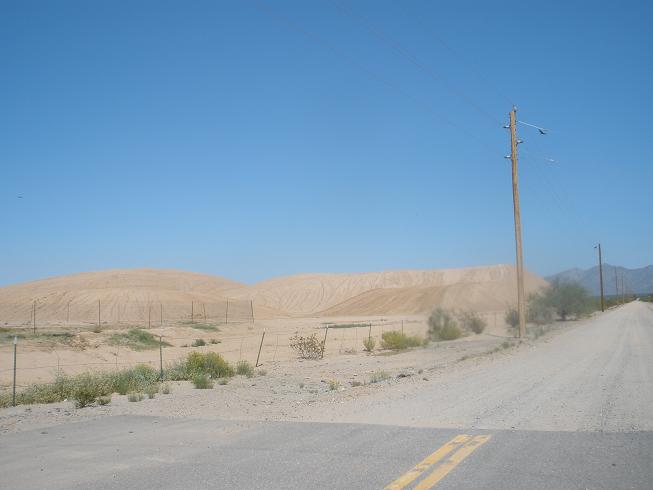 Where the pavement ends.


created 09/28/2009