Singapore, Redux...


well, this is all i have of the second Singapore trip and Borneo.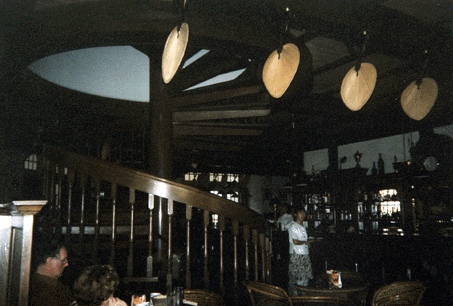 By Request: Raffles' LongBar
Tiger Balm Garden (or, Surrealism lives)
My flakey digital camera (and all photos! lesson: don't keep your film/media with your camera.) were snitched in the Damai Beach Hotel... these few were with a disposable camera i got outside of How Par Villa (Tiger Balm Gardens) in Singapore. Oh Well. Hope someone used the money for something Good.


| | Qiron & Tom Outside of the Villa | | The entrance to the 10 Hells |
| --- | --- | --- | --- |
| | Hell#6 - rapists, prostitutes and Disobediant Children | | the Evils of elephants mugging rhinos, or crickets fighting, or.. whatever. |
| | holly battles Evil(now don't you and tom wish you'd posed?) | | leaving Tiger Balm, with Warm Memories... |